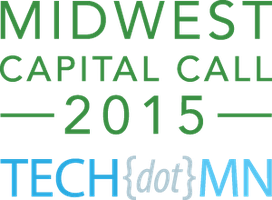 The next Midwest Capital Call hosted by TECHdotMN is March 5th, 2015.
This is a great event for entrepreneurs who are thinking about or in the process of looking for funding.
One part panel conversation and one part individual Q&A.
Investors attending include:
Seth Levine, Foundry Group
Joy Lindsay, Star Tec Ventures
James Burgum, Arthur Ventures
Daren Cotter, Angel Investor
Larry Semler, Angel Investor
Troy Vosseler, gener8tor
Michael Gorman, Split Rock Ventures
Ryan Broshar, Confluence Capital Partners
Patrick Meenan, Arthur Ventures
Guy Turner, Hyde Park Ventures
Ben Hanten, Two Bridges Capital
Mark Marlow, Omphalos Ventures
Dave Dalvey, Brightstone Venture Capital
Beth Engel, Dundee VC
John Alexander, Twin Cities Angels Fund II & III
Greg Robinson, 4490 Ventures
Cost of the event is a donation (you pick the amount) to Code Savvy, a great group in the Twin Cities who is help kids and teens learn to be… yep, code savvy.
Click Midwest Capital Call 2015 to register
Click Minnesota Headhunter for current blog posts and Minnesota IT Jobs for searches I am working on.
Stay in touch with me by clicking: